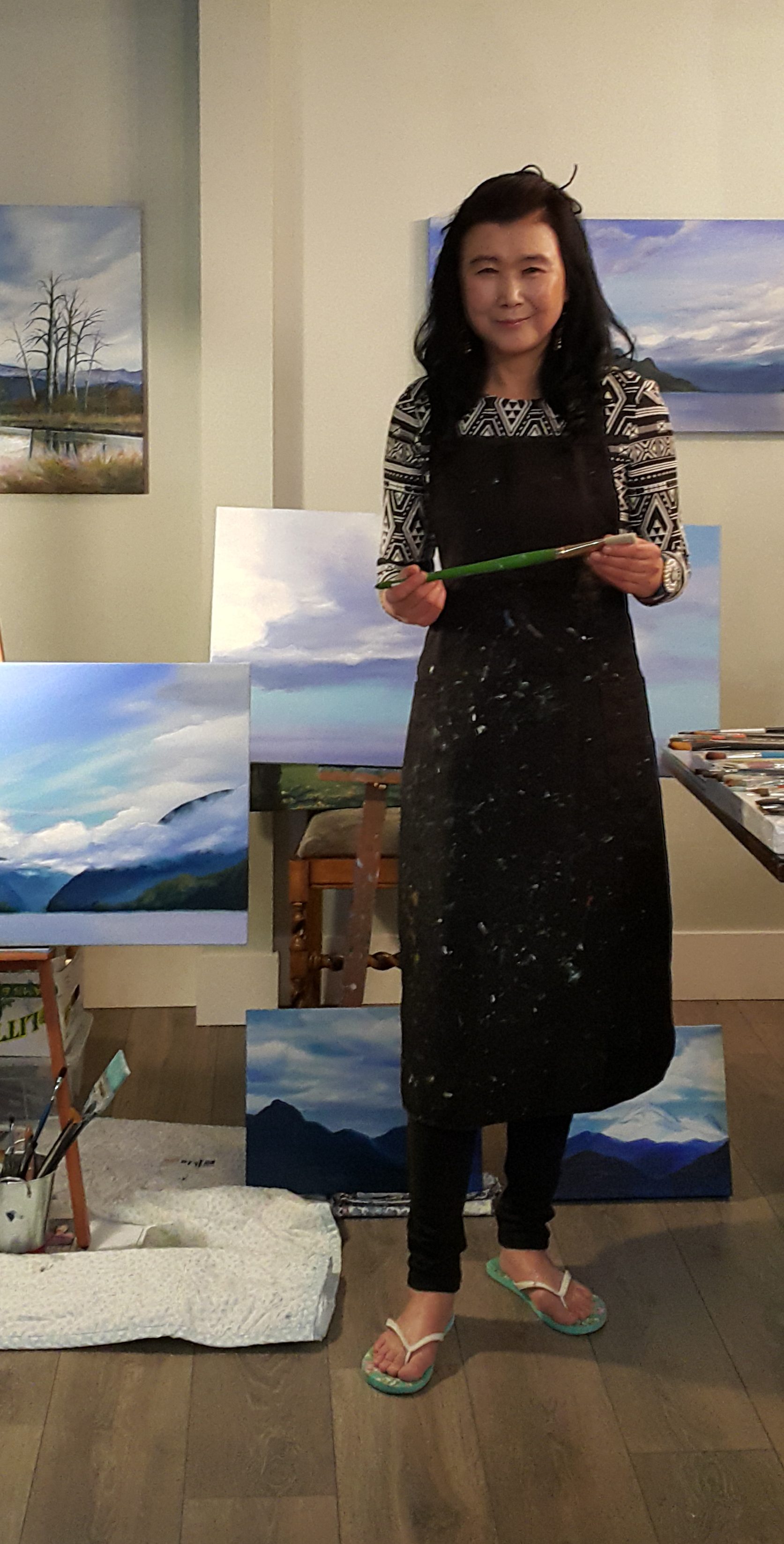 Artist Biography:
Monica Baek is an artist based in South Korea and Vancouver whose works reveal her deep fondness and great appreciation for the nature. The works especially demonstrate Monica's endearment of the seasonal scenery changes in Vancouver's country-side.  She is particularly captivated by the mountainline and skyline of Pitt Meadows.
Not one fleeting cloud seems to be taken as granted for its beauty for Monica. The clouds' changing colors with the backdrop of sunlight in varying seasons are captured effortlessly in her gentle strokes.
Monica's abundant love for the nature embedded in her exhibition translates into the hearts of the viewers and inspires those living in a fast paced and polluted urban life to return to the peaceful mother nature.
---
"Vancouver has become a second home to me and I have fallen in love with this place.
I love the beautiful mountains and admire the breathtaking scenery of the nature that shows off varying stunning colors in each of the four seasons.
The mountains are of the crispy clear Prussian blue, and each morning has different hue of dewiness. Each element of the mother nature offers various palette of harmonious color combination.
I am deeply in love with it all.
It is my sincere wish to incessantly capture the beauty of the nature in my eyes and heart through my brushstrokes on canvas."
-Monica Baek